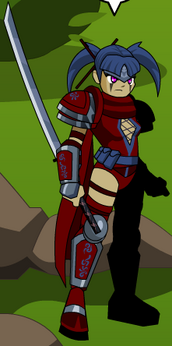 Background
Edit
Mazumi comes from a proud lineage of ninjas, and will expound on the rivalry between pirates and ninjas to anyone who happens by.
Location
Edit
Travel south from Noobshire.
Assassin Quests
Edit
Mazumi offers three tiered quests which must be unlocked in sequential order. Successful completion of this story arc unlocks the assassin armor.
Ad blocker interference detected!
Wikia is a free-to-use site that makes money from advertising. We have a modified experience for viewers using ad blockers

Wikia is not accessible if you've made further modifications. Remove the custom ad blocker rule(s) and the page will load as expected.