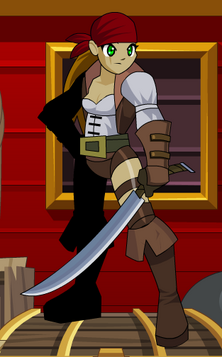 Description: "Avast ye land lubber! We be coming to plunder yer town, har har... but these bilge-sucking Fishmen are about to scuttle me ship. Help me get back my ship and I will make you an honorary member of me crew!"
Quests:
Available to Everyone:

Member-only Quests available
Shops
See Pirate Shop.
Ad blocker interference detected!
Wikia is a free-to-use site that makes money from advertising. We have a modified experience for viewers using ad blockers

Wikia is not accessible if you've made further modifications. Remove the custom ad blocker rule(s) and the page will load as expected.